Client: SPARK
Catalystas: Beatrice Maneshi and Aviva Stein
Date: Summer 2019 / January 2021
In the summer of 2019, SPARK presented us with a proposal: an idea for a project that would allow us to combine our expertise in counterterrorism and our ongoing research into innovative methods of preventing and countering violent extremism with SPARK's holistic approach to preventing radicalization through community empowerment. Building on two of their existing pilot projects, Catalystas supported the design of a multifaceted program, called "Networks of Change", aimed at providing youth with training and support in creating media campaigns and voicing peaceful, nonviolent alternatives to extremism, building community capacity to recognize and safely address signs of radicalization, and empowering youth engagement in socioeconomic processes in the Kurdistan Region of Iraq. Now, after the successful implementation of the first phase of the program, SPARK has returned to Catalystas for support in designing an expansion strategy for additional locations, partnerships, and funding.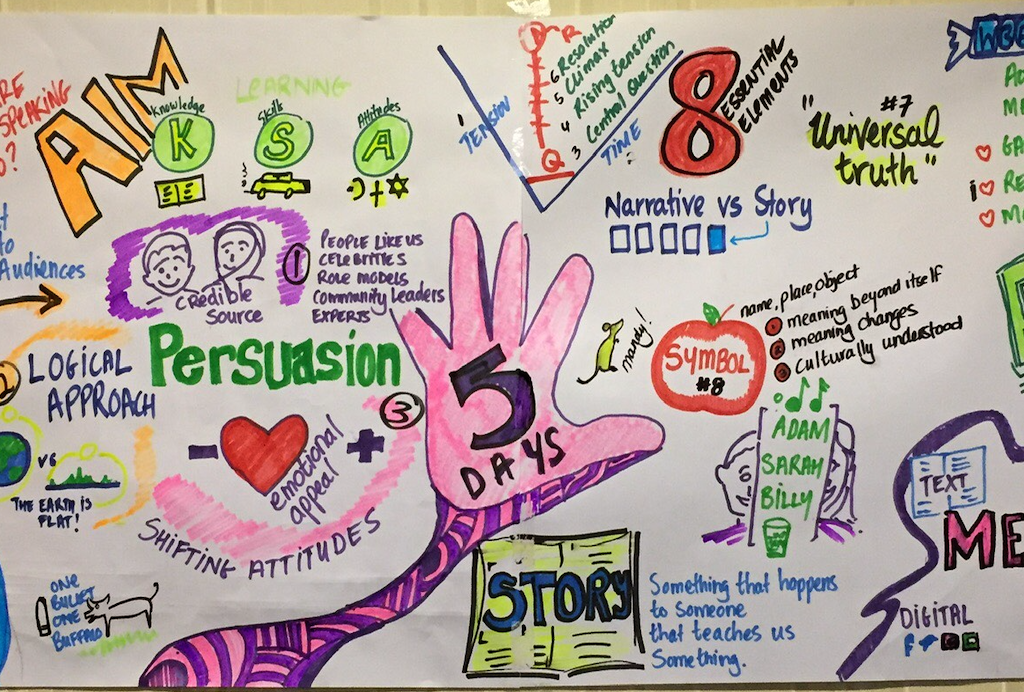 SPARK, a long time Catalystas client, specializes in economic empowerment, providing youth with the tools and skills they need to succeed in regions affected by conflict, climate crisis and displacement. SPARK works with local partners in the Middle East and North Africa, Sub-Saharan Africa, and Europe to implement six different areas of service that support students and young entrepreneurs to study, work, and start and grow their businesses. They provide scholarships and internships, coaching for burgeoning SMEs, business support centers, cooperative support, and summer courses on entrepreneurship. 
One location SPARK is particularly active in is the Kurdistan Region of Iraq (KRI). Greatly affected by a number of wars and conflicts over the past decades, the KRI is home to over 2.5 million displaced Syrians and Iraqis of all backgrounds, including Kurds and Arabs, and has seen another 500.000 residents flee various forms of violence and destruction. Impacted heavily by the rise and fall of the Islamic State, which claimed the northern Iraqi city of Mosul as the capital of it's terrorist caliphate and occupied a huge swath of territory across northern Iraq and eastern Syria, the destruction and desolation felt by populations in the area has been immense. Although ISIS was defeated and its occupied territories liberated in 2017, the people of Iraq, and in particular of the KRI, continued to face volatility and despair. Youth in these communities, many of whom have never known an environment without turbulence and insecurity, were plagued by a lack of opportunity, feelings of hopelessness and loneliness, and a sense of loss – a perfect storm for extremist ideologies to provide a seemingly safe haven for vulnerable young people. 
As a means of countering the appeal of extremism, especially in the current more vulnerable sociopolitical context of the KRI where radical ideologies see higher rates of successful recruitment,  SPARK has implemented a number of programs serving youth from all over the country regardless of background, working towards economic inclusion and supporting access to higher and vocational education, developing SMEs, and rebuilding their profoundly conflict-affected communities. One of these programs is "Networks of Change".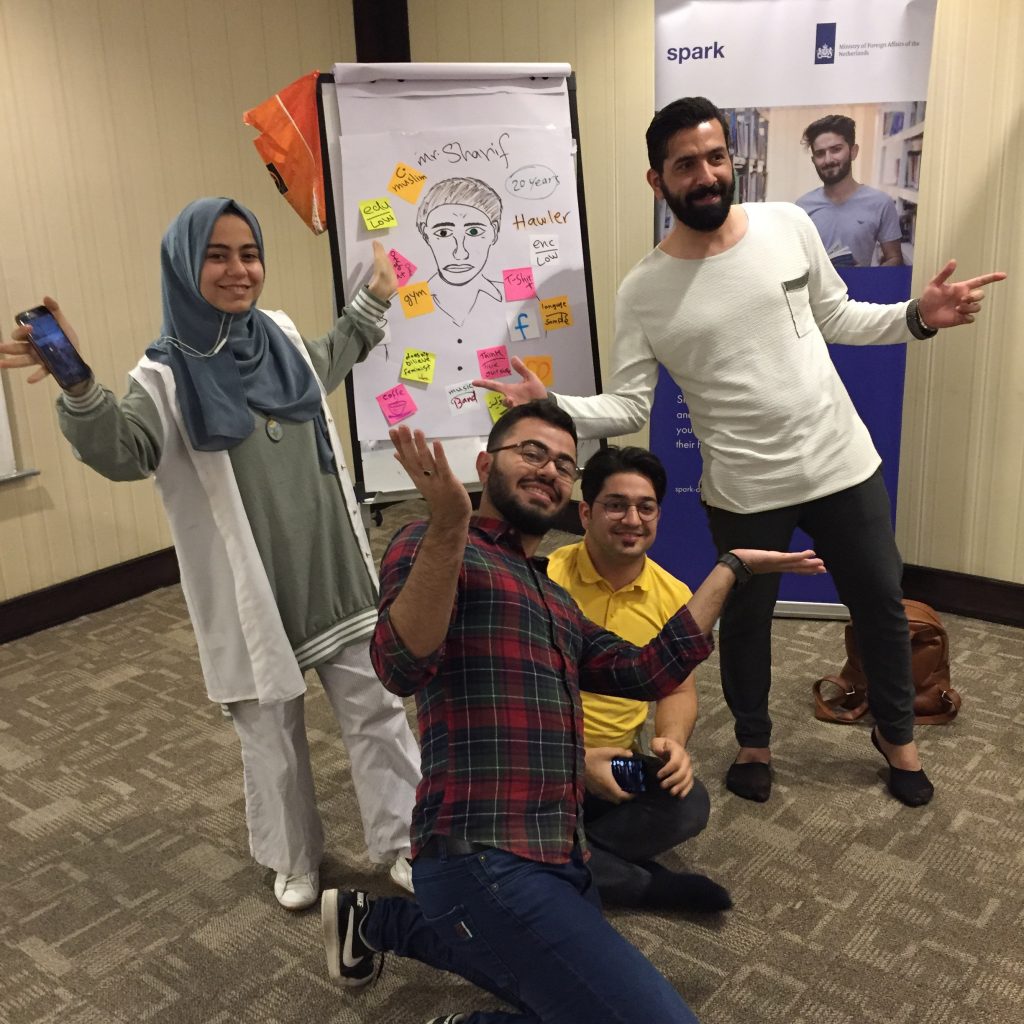 Drawing on the successes of two pilot programs in KRI that began in 2018, SPARK gathered the lessons learned from its activities on preventing violent extremism (PVE) and joined forces with Catalystas to design, develop, and implement a new long term pilot program combining the elements of youth empowerment, community capacity building, and political participation. Our team, consisting of founders Beatrice Maneshi and Aviva Stein, worked alongside SPARK, contributing our in depth understanding of the drivers of radicalization and extremism, our knowledge of KRI and the context of the region, and our expertise in programmatic design. We first examined the results of SPARK's two preliminary projects, Boosting Your Beliefs (BYB) and Deradicalization Teachers Training (DTT). Building on these initial foundations of youth empowerment and community engagement and capacity building, Catalystas began to design a multifaceted, intersectional approach to PVE among the youth of three cities in the KRI: Erbil, Sulaymaniyah, and Halabja. 
Alongside exploring these early pilot results and frameworks, we dove into our own experiences and conducted a desk research study on the drivers of extremism and root causes of radicalization, collecting and in-depth literature review to form the basis of our theoretical analysis and subsequent program methodology. Calling on Relative Deprivation Theory, which examines the appeal of extremist ideologies by understanding the sense of loss related to an inherent feeling of entitlement to opportunity and success, our team began to design an approach to preventing violent extremism focused on providing alternative opportunities and pathways to success. 
In the KRI, as in many other regions plagued by radicalism, a large majority of youth drawn to extremism fit certain characteristics, such as coming from largely middle class or otherwise comfortable backgrounds, feeling somewhat isolated or excluded socially, and finding comfort among communities unrelated to their families and friends – both online and offline. The root causes among such groups are not desperation driven by poverty or extreme victimization; rather, they stem from unfulfilled desires, lack of economic opportunity and socioeconomic discrimination – often connected to perceived injustices – and feelings of complete political disempowerment compounded by the misinterpretation of polarizing messaging from community leaders. These factors, stewing in a sea of political instability and ongoing conflict, exacerbate the vulnerability of youth searching for meaning, hope, and belonging.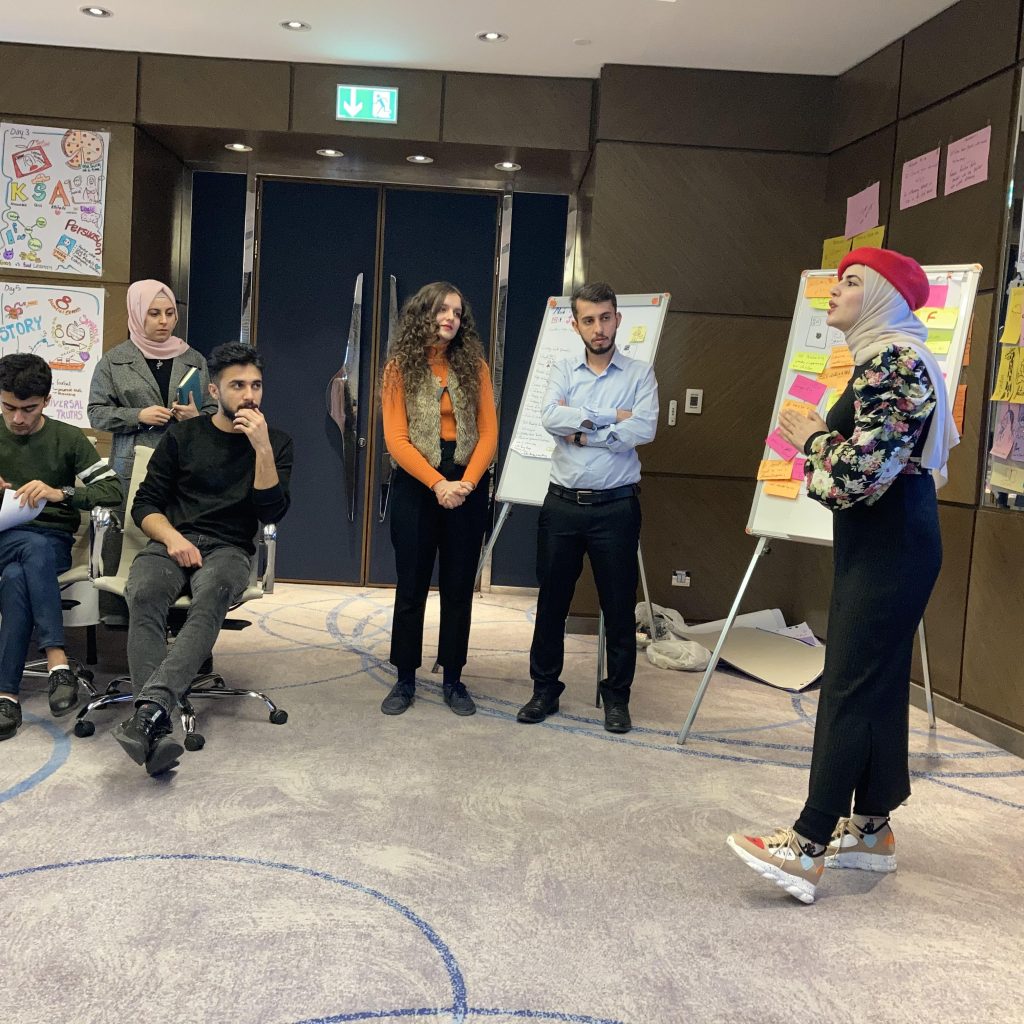 Together, Catalystas and SPARK set out to design a program that addressed these vulnerabilities, weaving a mix of approaches and activities centered around empowerment and empathy. The resulting multilayered program includes three major focus components:
1. Youth 
First and foremost, "Networks of Change" addresses youth themselves, empowering them  through enabling access to education, training, and employment opportunities in communication, media, and campaigning. This layer places youth in the driver seat, providing them with the skills and tools necessary to take responsibility for their own futures and support other youth in doing the same. The program itself is youth-driven; they campaign, organize, communicate, make decisions, and voice their ideas peacefully with SPARK's support. 
2. Authority Figures and Educators
Community awareness and capacity building form the second layer of the program, aimed at equipping parents, educators, social workers, and community leaders with the knowledge and skills needed to recognize and safely address the early warning signs of potential radicalization among youth. 
3. Lobbying and Advocacy
The third layer aims to ensure that the voices of youth are heard and listened to, through facilitating access to decision-making spaces and supporting youth in advocating for themselves and raising youth-related issues higher on both the public and political agendas. This layer weaves in the crucial aspect of inclusion in change making processes, providing Iraqi youth with hope and opportunity to create real, lasting impact.
While these three layers form the fundamental elements of the program, in the future we also hope to see the implementation of a fourth focus consisting of mental health and psychosocial support – a key need that we have come across time and time again throughout our ongoing work in the Middle East. Lessons learned, even in the first phase of this pilot program, continue to demonstrate the importance of strong support systems, especially in communities where speaking about mental health struggles is often taboo.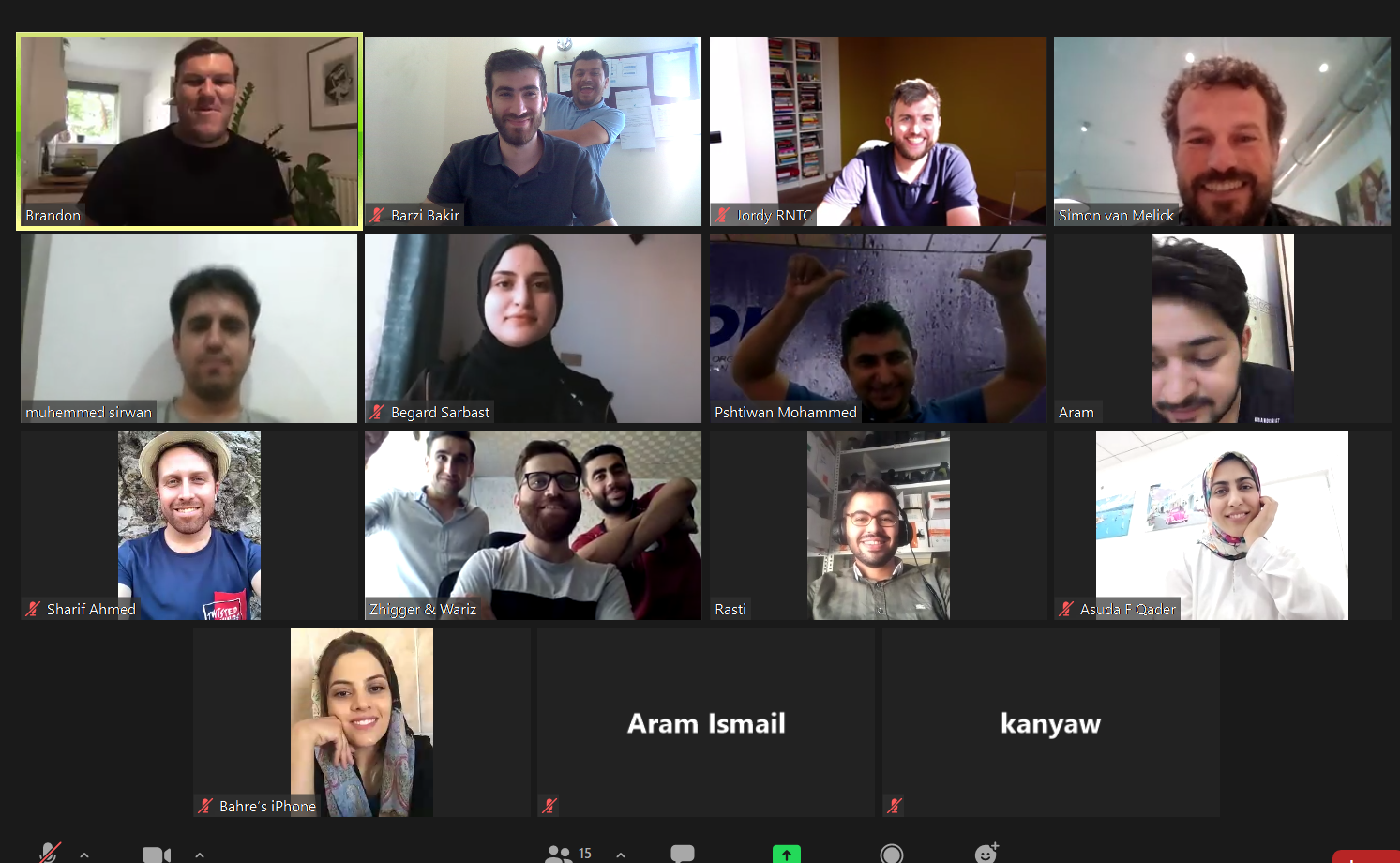 With the core of the program designed, Catalystas turned the program over to SPARK for the implementation phase. Unfortunately, Covid-19, like for many other programs all over the world, impacted the immediate rollout of project activities. However, SPARK managed to adapt quickly to the new world of remote operations, and much of the campaigning was able to continue in virtual space. SPARK is currently assessing the vulnerabilities and impacts of Covid-19 on radicalization and extremist recruitment processes, and is planning to adjust their programming as the restrictions on movement within the KRI ease and in-person meetings – especially those with elected officials and community leaders – can start again.
We are now working to examine the lessons learned from the first iteration, and adapting program activities accordingly, both to improve their impact for the second iteration in the KRI as it expands to all three locations, and to expand even further to new countries facing the challenge of PVE. With a year of many highs and lows behind us, both Catalystas and SPARK are eager to make 2021 a year of hope and opportunity for as many youth as possible, countering the draws of extremist ideologies and preventing radicalization by providing alternative pathways to success and happiness. 
Catalystas provided the following the services for SPARK:
Aspire 
Risk Assessment and Mitigation Strategizing

Pilot & Strategy Planning
Fund 
Proposal Planning and Design
Do
Gender Mainstreaming

Expansion Strategy Advising 
Assess
Evaluation Framework and Indicator Design