Services: Fund
What if money was no object?

No project can get off the ground without proper funding. Catalystas can help you navigate the challenging fields of fundraising, grants, budgeting, and donor relationships. We'll help you tackle funding hurdles from start to finish, freeing your team to concentrate on implementing vital projects and improving the world.
Strategic Fundraising Advice:
The world of fundraising can be overwhelming. Catalystas can help guide your organization towards the funding avenues most suited to your needs, capabilitie, and eligibility. We provide advice and guidance on how to choose what types of funding to pursue, how to approach donors, the most effective ways to build campaigns, and how to turn general funding goals into actionable steps.
Funding Roadmapping / Donor Mapping:
Funding opportunities are vast, requirements are complicated, and breaking goals down into steps for achievement is daunting. Catalystas can create step by step plans, or roadmaps, that will work backwards from your organization's ultimate funding goals and needs, and detail the concrete steps that will ensure a successful fundraising process. We build diverse funding options into our roadmaps, with steps and strategies designed to maximize success and find the best matches between organizational and donor goals, conditions, needs, and missions.

In order to determine the best fit when it comes to donors, Catalystas conducts extensive research to create a donor map - a spreadsheet of donors matching your organizational needs. Our donor maps take into consideration project and program budgets and scope, timelines, core funding needs, ultimate goals, proposal requirements, thematic and geographic focuses, accessibility, reporting and M&E requirements, partnerships, and more in order to build a tailored and ranked map of potential funding opportunities for your organization to pursue
Proposal Planning and Design:
Catalystas has experience designing winning proposals for a wide variety of different themes, geographies, and donors, with our 2018-2020 period netting 9.6 million euros in grant funding for our clients. We can help you navigate the process of proposal development from the early planning stages - determining focus, objectives, and activities based on needs assessments - to the design and drafting of Concept Notes, Theories of Change, Log Frames, Indicators, M&E Frameworks, Activities, and Proof of Capacity and Eligibility. We are well versed in grant writing and the requirements for various bilateral and multilateral donors, including USAID, UN Women, UNDP, Dutch Entrepreneurial Development Bank (FMO), as well as smaller public and private funds and investors.
Budget Design:
Budgeting is an essential component of a good project proposal. However, crafting a clear budget with the right estimates, descriptions, and categories can be time consuming and confusing, with different requirements from donor to donor. Catalystas can help your team design a comprehensive budget as well as a strong budget narrative with clear justification of each expense, giving your proposal a stronger chance of success.
Comprehensive Application Review:
In some cases, you may not need assistance in compiling a complete proposal. Rather, Catalystas can lend an extra set of eyes for the review or revision of content to make sure you've hit every requirement, perspective from a particular thematic, geographic, or technical area of expertise, or support in making sure you've translated complex concepts into clear, understandable language targeted to the right audience. Catalystas can review your funding applications piece by piece, including your budget proposal and narrative, to make sure all the i's are dotted and t's are crossed before submission.
Financial Grant Compliance:
We understand the stress that comes with unexpected challenges in meeting grant requirements. Catalystas can help your organization in setting up monitoring systems, tracking and keeping up with reporting requirements, and meeting deadlines and other donor conditions. We can work directly with you on short-term strategic planning to design a flexible approach to mitigation and resolution that can be implemented at any stage - whether preventive or corrective - circumventing non-compliance before it becomes an issue.
Crowdfunding and Campaign Development:
Catalystas has experience in developing campaigns to raise awareness, influence policy, change attitudes and perceptions, and increase knowledge. Using techniques honed over many campaigns, Catalystas has also perfected the art of building the perfect crowdfunding campaign. We can help you choose the right platform, from Indiegogo to Kickstarter to GoFundMe, or other nationally or regionally based options. We can also design marketing strategies, create communication materials, help choose reward structures, and plan out timelines and action plans for campaign launch and implementation.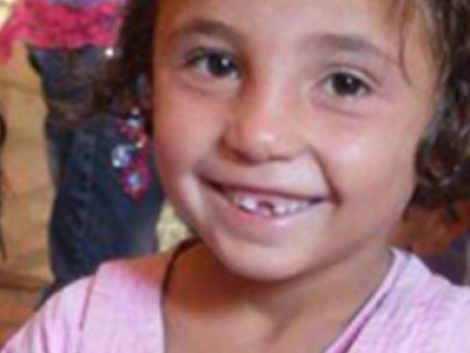 Catalystas helped Stichting Help Kobanê grow from a small group of friends to a fully-fledged NGO, organizing internal structures, creating strategies, developing projects, and ultimately launching and running an initial fundraising campaign to support the education of young children in a war-torn region of Syria.
By enhancing their internal organizational structure, focusing on both short and long term goals, and planning and executing a social-media driven crowdfunding campaign, SHK outperformed all expected targets, better positioning itself to continue with a solidified financial foundation to take on new projects and campaigns.