Catalysta: Lucila Carrasco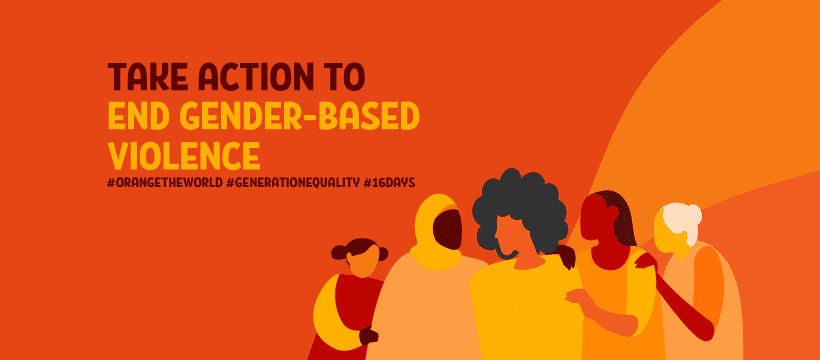 Over the occasion of the 2021 "16 Days of Activism Against Gender-Based Violence", millions of posts, articles, reports, and information were published and disseminated in the media, in all its forms, and more than 225 events around the world took place to raise awareness on gender-based violence (GBV) and gender inequalities. As a journalist and communications specialist having worked on the topics of gender equality, GBV, anti-discrimination, and human rights over the past 20+ years, it is heartening to see this outpouring of media support, and even more heartening to see the clear impacts of accurate, honest, and clear communications on these issues that have such a major impact on the global population – all genders included. This increase in conversation and communication has demonstrated – albeit not without its setbacks – the crucial importance of communicating easily digestible, accurate information as a means of tackling such harmful and pressing issues as gender inequality and GBV, and ultimately helping to achieve gender equality in all corners of the world. Media organizations and professionals play a critical role in this work, lending their expertise across all areas of communication, from media managers and directors to editors, journalists, reporters, photographers, camerapeople, and more, in order to not only synthesize the massive amounts of information available, but to utilize media as a tool to reduce gender-based violence and make progress towards gender equality through clear strategic communication approaches. While experts will – and should – continue to play a key role in these ongoing efforts, there are resources, tools, and strategies that can benefit anyone looking to dive into the world of media and create and share information on these vital issues.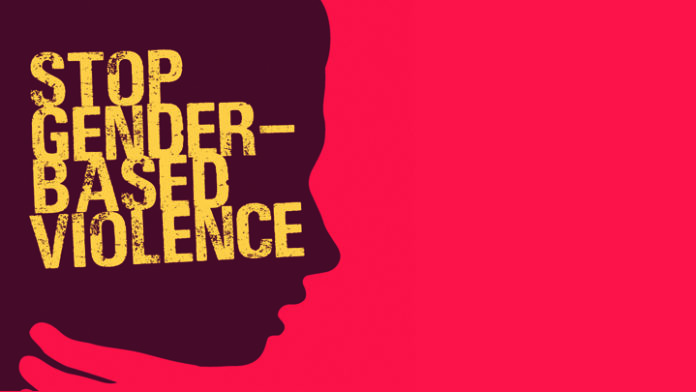 Some questions come inevitably to my mind as a communications specialist seeking to understand the why and how of the global challenges around GBV: why do these kinds of situations continue, and seem to never stop? Why are these abuses so difficult to overcome? Why does the "pandemic of violence against women and girls (VAWG)" persist? Why now have both the pandemics of VAWG and COVID-19 compounded each other to become even more powerful? Although none of these questions can be answered in just one article, it is important to question ourselves and our understanding of these issues as media professionals, as well as anyone looking to join in the battle to protect women's rights and combat GBV through communication, as understanding is the first step in communicating information accurately and effectively. 
Certainly, VAWG is one of the most omnipresent human rights violations in the world, and remains one of the most persistent barriers to gender equality and sustainable development. This has unfortunately become more visible now during the COVID-19 pandemic, impacting directly health, wellbeing, education, productivity, safety, and education, as well as interfering with the realization of the rights and contributions of women in society. Even more insidious, it is girls and young women from vulnerable groups, such as ethnic minorities, migrants, refugees, asylum-seekers, displaced, disabled, and LGBTQIA+ identifying people, as well as  those from remote, mountainous and rural areas, and those suffering from chronic diseases who feel the impacts of GBV even more, compounded with these other factors.
In examining data from before the global health crisis, we see that estimates from UN Women indicated that 1 in 3 women worldwide experienced physical or sexual violence during their lifetime, not to mention verbal and psychological abuse. But from the earliest days of the pandemic, the cases of violence against women and girls have begun to increase. A new UN Women Study, "Measuring the shadow pandemic: violence against women during Covid-19" from November 2021  confirms that 1 in 2 women report that they – or a woman they know – have experienced violence since the start of the COVID-19 pandemic. These findings need to be heard, and without a doubt, should attract the attention and interest of governments, international organizations, non-governmental organizations, and all kinds of institutions that defend and work on the struggle to reduce gender inequalities and GBV. 
Within this context, the media, more than ever, should be urged to play a key and active role; accepting the responsibility of knowing that they have the power to change behaviors and attitudes, as well as shape the minds of people, is crucial. Media outlets should provide gender-sensitive content and trustworthy and fact-checked information, and avoid perpetuating gender-based discrimination and gender stereotypes in their content. In the sphere of gender equality, media should play a central role, not act as isolated organizations, and should collaborate consciously in the efforts toward reducing gender-based violence in societies. Regarded as a vital 'entry point' for the prevention of VAWG in the long-term, the media, in every country, should inform, inspire, and be multipliers of positive references, models, and tools.
Despite the seemingly self-apparent intersection between VAWG and the media, this issue is not evident, and there remains much work to do in this area. Because of this, it is crucial to address a simple, but key question: Why is it important to work with media? Media (TV, radio, film, print, and online media) surround us daily; media reaches broad sections of the population, has the ability to influence and shape ideas and perceptions about what it is considered socially acceptable, and presents an important set of 'entry points' for preventing VAWG in the long term. On the flip side, media can reinforce the social norms that contribute to gender discrimination, inequalities, and violence against women and girls. In this position, media can function to raise awareness about the extent, causes, and consequences of the various forms of abuses that exist in society, and therefore becomes an important tool to employ in the positive portrayal of men and women – and any gender identities – in society and to ward off practices that reinforce violence against women and girls.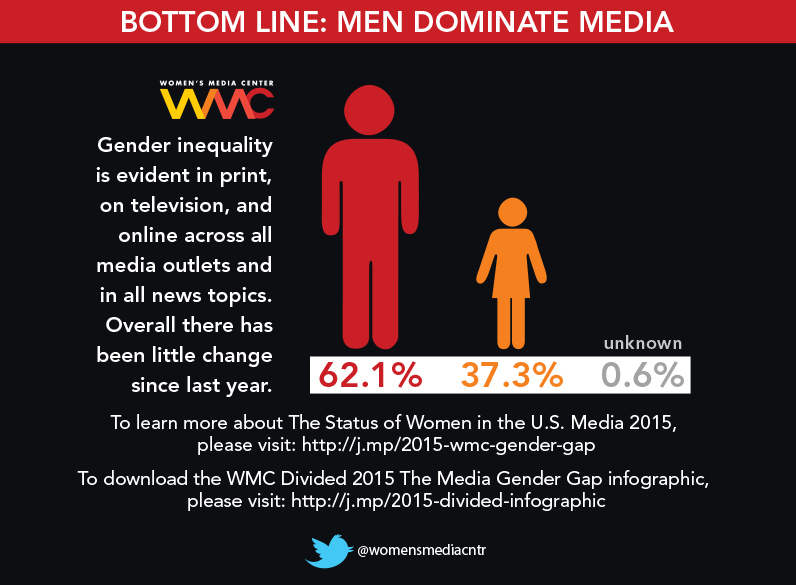 Having participated in a number of seminars and workshops analyzing the role of media professionals and journalists in reporting gender-based violence, I have seen firsthand how common it is that seemingly simple issues become highly complicated, and how good recommendations can change the way of reporting, resulting in content with a gendered perspective. For example, when a journalist has to interview a woman who has experienced abuse, it is extremely important that the survivor has the right to choose the journalist's gender and the way the interview is conducted, ensuring the safety and comfort of the survivor as well as guaranteeing anonymity, among other aspects that need to be taken into consideration. If journalists and media professionals receive training on how to report on violence against women and girls, or if the media outlets employing journalists have developed guidelines on gender equality, they will be more prepared to face different situations around VAWG in their daily work. In the case of female journalists, these practices can also contribute to safer and more supportive workplaces, something that remains a key concern for professional women across careers.
In addition to traditional forms of journalism and media, let's not forget that as of October 2021, there are approximately 4.88 billion active internet users worldwide (62% of the global population – and growing), and of this total, the majority access the internet via mobile devices. With such high figures, utilizing online and social media as a means to combat VAWG across a massive breadth of the global population, reaching people of all ages, backgrounds, and identities is an ideal method of outreach. In particular, it presents a fantastic opportunity to empower youth, especially girls and young women themselves, with digital skills, critical thinking, and both soft and hard employable skillsets that can contribute to not only their ability to understand, evaluate, and make use of the information they are receiving, but also to their overall standard of living and even potential for economic empowerment. While improving the digital skills of youth, in particular girls and young women, is a topic for another article, the concept of Media and Information Literacy (MIL) empowers people to seek, evaluate, use and create information effectively in order to achieve their personal, social, occupational, and educational goals – demonstrating the intersectional benefits of the effective application of media tools.
With the advent of so many forms of online and social media, it is key to remind ourselves that anyone can become a communicator – but accurate, effective communication comes with practice as well as the right set of tools and resources. These tools and resources are also utilized by media professionals across outlets and platforms, especially when it comes to tackling such sensitive issues as VAWG and gender-based violence. Whether individual activists or media organizations, we have compiled a (nonexhaustive) list of interesting, informative, and useful options, developed by recognized media professionals and organizations, that are close at hand, and that would be helpful for all kinds of organizations when addressing journalism, media, and gender equality issues:
Measuring the shadow pandemic: Violence against Women during COVID-19: the UN Women report, published in November 2021, is focused on the global increase in domestic violence amid the COVID-19 health crisis, highlighting the impact of the pandemic on women's safety at home and in public spaces. The study shows that women's feelings of safety have been eroded, leading to significant consequences on their mental and emotional well-being. 
While VAWG continues to be widespread, persistent, and devastating to the rights of many people across the world, and remains largely unreported due to the impunity, silence, stigma, and shame surrounding it, governments, national institutions, academia, private sector, civil society, media, and the general public, among others, should always remember to put women at the center of responses. This includes policy solutions, promoting and improving research and statistical data, investing in medium and long-term prevention efforts to reduce and end violence against women and girls, supporting women's rights and civil society groups, strengthening international norms and standards and national legislative and policy frameworks, and expanding coordinated, quality multi-sectoral services.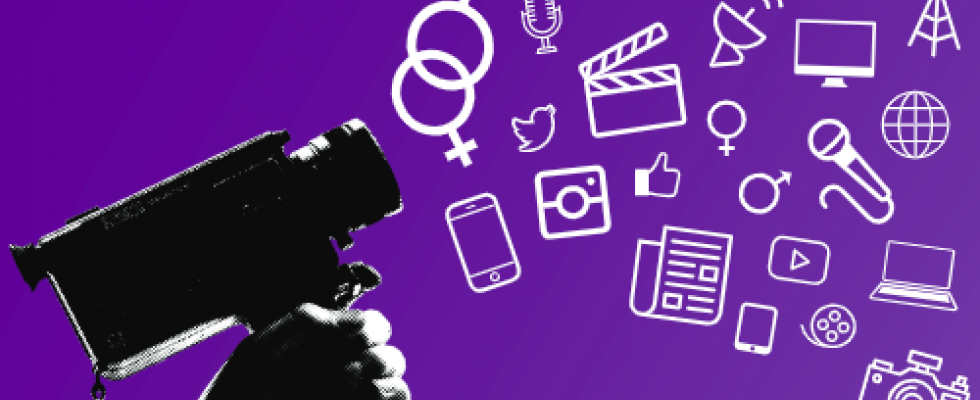 LIt is now more evident than ever that the intersection of gender inequalities, media, journalism, and gender-based violence tells a complex and multifaceted story. This article aims to offer some resources, and to serve as a kick-start to opening reflections, discussions, and interactions on ways to move forward. As a woman, a journalist, and a communications specialist working on human rights issues, I strongly believe that we must continue raising our voices, uniting, fighting our battles, offering insightful perspectives, and – perhaps most importantly – never shut up. It does not matter from which field we come, or in which part of the world we live. If we have access to media as content creators and developers, or if we can address these issues to improve the content that is produced and disseminated by various media platforms, we must carry on, as all of our efforts and contributions are key to reducing VAWG and achieving gender equality.