With specialized expertise and experience designing and delivering short-term trainings, in-depth course loads for higher education, interactive workshops, lectures and seminar sessions, and custom coaching and mentoring, the Catalystas team is well prepared to support your learning needs. We have supported capacity building, growth, and development for a wide range of audiences, including NGOs, public officials, private companies, academic institutions, and business associations. We fit our training approach to your skill level and objectives, drawing on our professional experiences to enrich our sessions with real life examples and interactive exercises.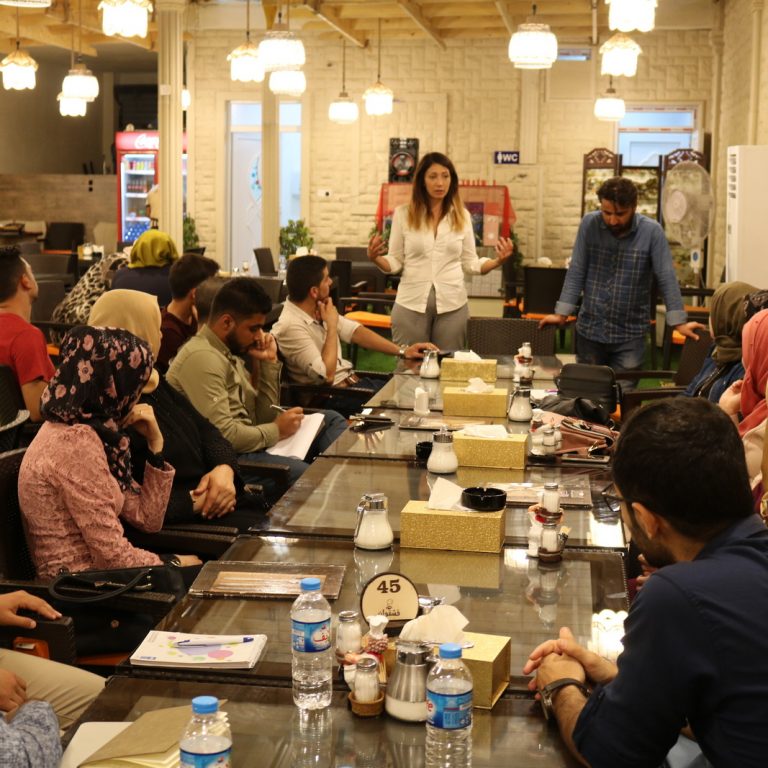 A Selection of Topics Covered:
The Catalystas team is versatile and comfortable making presentations to different types of audiences, in both formal and informal training environments. In these activities – as in all training and capacity building sessions – we are mindful of intercultural communications sensitivities.
Not sure if the topic or theme you need is covered? Get in touch! Our team is happy to work directly with you in order to design a custom made training to fit your needs, goals, and current levels. In addition to our team of in-house expert trainers, we also have a wide network of international professionals who offer further courses and training on development topics.