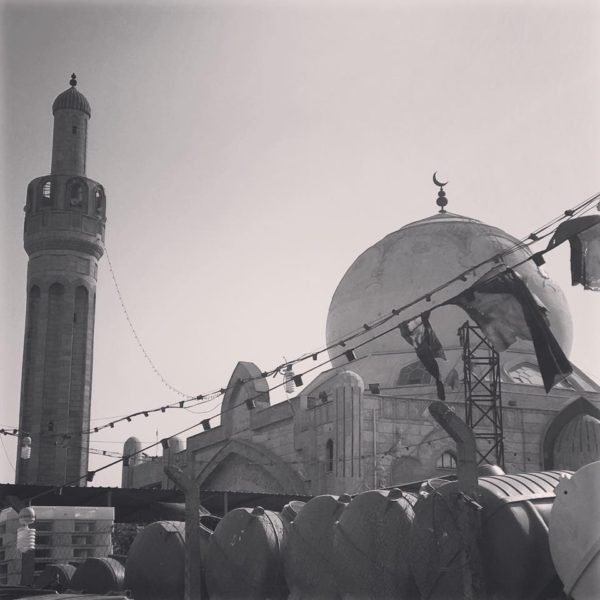 Catalysta: Beatrice Maneshi | Client: SPARK
I was asked by Catalystas' client organization SPARK to undertake a project scoping, eco-system analysis, and needs inquiry in Iraq. My combined Middle East and North African policy, security, and linguistic expertise and my conflict area development and research background made me an ideal candidate to take on this mission. The case of Iraq is incredibly complex. Therefore, this case study has been broken down into a three-part series, each part exploring one city I visited. This is Part III: Baghdad — Welcome to the Jungle. 
Overview:
The purpose of my inquiry mission was to explore the needs, opportunities, and feasibility regarding the upscaling and expansion of SPARK programs from the northern Kurdistan Region to the rest of the country. I focused, in particular, on the areas of SME development with local partners, youth entrepreneurship, and employment activities for refugees and internally displaced peoples (IDPs) affected by ISIS in Iraq and the ongoing Syrian conflict. For this mission, I combined a needs assessment with eco-system analysis and visited a total of 59 stakeholders. These included local, regional, and national governmental representatives, local and international NGOs, private industry and business associations, startups, higher educational institutions, and potential beneficiary groups (entrepreneurs under the age of 35). Over the span of 13 days, I visited Erbil, Mosul, and Baghdad in order to fulfill my mission and deliver a report containing situational context, analysis, and opportunities for SPARK in the five states affected by the conflict in Iraq and Syria.
The main challenge this project presented for me and my team at Catalystas was discovering exactly how SPARK could expand and weave its work into the very fabric of Iraq's complex operational nature. Each city I visited had a different story, resulting in completely different needs and environments. However, everything remained linked to the still-lingering centralized system of governance. Therefore, it was, and is, imperative that any organization wishing to enter Iraq takes a micro-to-macro perspective regarding the projects they want to implement.
In conducting this mission, three main points became crystal clear with regards to working in the Iraqi context. First, there is no way to do any project in Iraq without the blessing of the respective ministry in charge of whichever sector or group is targeted by the project. Second, working in Iraq is impossible without an understanding of the complex ethno-religious and political divides that affect the project target groups. Knowing how to form the right alliances and connections in order to overcome these tensions and complexities is crucial. Third, there is both a moral and ethical obligation on the part of organizations wishing to enter Iraq to create a viable exit strategy prior to entering the country. Iraq is suffering from severe "NGO fatigue", a result of years of projects designed to fill gaps made by the central government only in the short term. These temporary projects may ease a situation in the immediate, but in the long term, they suck up funding and opportunities to find sustainable solutions and allow for impactful government uptake.
Baghdad:
Even before entering the city, I received a number of advisory warnings telling me not to go to Baghdad due to the outbreak of protests across the south of Iraq. There was a high likelihood of these protests spreading to the capital, and with them, violent clashes. However, Iraq works on a centralized system, and nothing can be done in the country without  Baghdad. Knowing I had a strong team at home monitoring the situation closely, and confident in the local security team I had assembled, I decided to complete my mission for Spark and ensure I provided the strongest report possible.
As has been outlined in other case studies regarding Iraq, all decisions are made through the central government, by obtaining the blessing of the relevant department. From the field in the rest of Iraq, Baghdad is often described as a jungle. The central government makes no concessions, not for anyone or any project. The levels of bureaucracy form an intimidating cloud of systematic confusion; I heard from multiple business people, NGOs, and semi-governmental institutions stories of paperwork such as business license registrations or educational curriculum changes being lost, sometimes more than once. On top of the difficulties in wading through this bureaucratic ether, Iraq's sectarian tensions and the high risk of kidnapping and violence have made Baghdad a no-go zone for many Kurds and other ethnic minorities of Iraq.
Indeed, it seemed there was truth to these claims. Entering Baghdad was more difficult than anywhere else in Iraq I traveled; only after four security checks and a change in vehicle, followed by a drop off at an official meeting point on the outskirts of the city, was I finally able to enter Baghdad proper. I arrived at nightfall, and the streets of the central district of Karada, where the infamous Saddam statue was ripped down after the 2003 US invasion, were empty. The protests of the previous night had triggered the local government to set a curfew, curbing the ability of protesters to take to the streets, as the sweltering summer heat made daytime protests impossible.
My hotel, like every building, from schools to banks to hospitals, came with a checkpoint. This one included a bomb detection dog and armed guards. After having worked in many MENA countries, extra security measures came as no surprise, but this was a whole new level. Ironically, the extreme checks left me feeling less safe in Baghdad than I had in Mosul – the former headquarters of the Islamic State. Throughout my trip in Baghdad, the concrete barriers, army and militia vehicles, armed guards and soldiers, heavy traffic, and general sense of unease in a population burdened by years of suffering and insecurity cast a harsh shadow over the former beauty of the city.
Despite the initial apprehension, my time in Baghdad proved highly worthwhile. I secured audiences with high-level politicians such as Dr. A. Razak j Al-Essa, Minister, and Dr. Fouad Kasim Mohammad, Deputy Minister of Higher Education and Scientific Research. Not only did they approve of the ideas and concepts I brought to our meetings, but they also provided me with needed documents and information I could not find anywhere online or in public records. Additionally, they supported this initiative, and contributed insights into potential fund matching opportunities for projects in Mosul and the greater Ninawa Province! Fueled by their enthusiasm, my trip shifted from scoping to negotiating partnerships.
Furthermore, I had the chance to meet with other important decision-making bodies and individuals in the Ministries of Labor and Social Affairs, Agriculture, and Trade and Commerce, as well as diplomatic staff and representatives from the Prime Minister's Office inside the Green Zone. For both me and the many stakeholders working in other parts of Iraq, these meetings were conductive; all parties were willing to share data, make plans, admit shortcomings, and address gaps.
My experiences of government offices in Baghdad were largely of a broken-down system in broken down buildings. Contrary to popular belief in other Iraqi governorates, Baghdad's officials were not clad in gold and married to corruption. While corruption does play a role in some offices, the majority of leadership and ministries are genuinely underfunded, understaffed, and as badly in need of assistance as the areas and programs they were meant to support.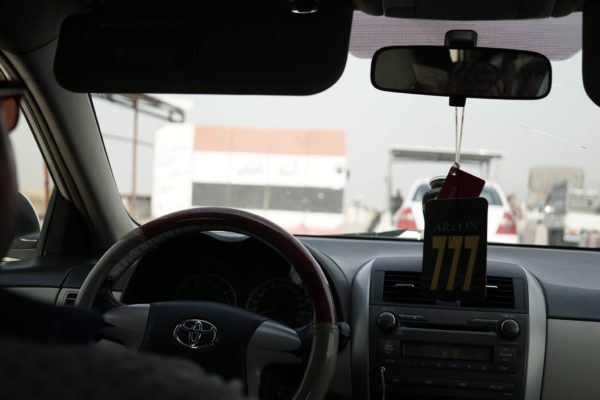 The last four years of intense conflict saw the majority of funding funneled into military activity. This, topped with the weight of years under Saddam Hussein's centralized governing system set up in the 1970s, has proved to be too much for the government to handle on its own. It was evident, and even encouraged by various ministries, that the private sector needs to grow and flourish in order to fill the gaps created by a society overdependent on a government that cannot provide as it once did. Luckily for all involved, this is the specialty of our client, Spark.
Naturally, this task is no small feat. Local partner organizations are needed in order to make any kind of SME incubator program, small loans project, job creation program, or higher education redevelopment feasible. This is easier said than done; the US government poured over one billion dollars into Iraq, trying to tackle the ongoing governance and corruption issues, only to find that the problems of regional favoritism, foreign intervention, unbelievable levels of corruption, and multiple ongoing conflicts proved too big a challenge to overcome. The US' top-down approach failed to secure their foreign interests in Iraq, let alone create a nurturing business environment. Therefore, Cataylstas took a different approach, reaching out at grassroots levels to local organizations and groups already doing outstanding and honorable work on the ground. I met with these groups myself, discussing possibilities and making plans for program designs and implementation.
Entirely arranged by myself and my team at Catalystas with support from local logistical partners, the series of meetings I attended across Iraq proved to be a great achievement. Opening up operations in a nation or region which favors working offline, is plagued by conflict or in post-conflict transition, and is working on basic development is no simple task. The barriers are daunting, and in the case of Iraq, the central government gives the impression of an endless maze filled with monsters. But while it may be difficult, success is never impossible. Where our client Spark struggled in connecting with the right offices and organizations in Baghdad, we created new connections and links, expanding Spark's network and ability to operate in Baghdad, and consequently, the rest of Iraq.
With the correct kinds of insights, the right local partners, and a crystal clear understanding of the operational environment, one can make a well-informed decision about diving into such a complex – but extremely rewarding – scene. For Spark, and for any other stakeholders considering taking the plunge into Iraq, Catalystas was, and is, more than happy to provide that support. Iraq, on the other hand, is ready and waiting, eager to take the next steps.
To read the other parts of this mission please see:
Part I: KR-I FROM EMERGENCY TO DEVELOPMENT
Catalystas support SPARK With the following Services:
Research and Scoping Study

Feasibility Study

Risk Assessment

Strategic Partnership Development 

Strategy Planning 
Proposal Planning Desgin 

Budget Design 

Strategic Fundraising Advice 

Donor Mapping 
Perception Surveying & Analysis 

Baseline Study