Catalysta Aviva Stein helped Stichting Help Kobanê grow from a small group of friends to a fully-fledged NGO, organizing internal structures, creating strategies, developing projects, and ultimately launching and running an initial fundraising campaign to support the education of young children in a war-torn region of Syria.
By enhancing internal organizational structure, focusing on both short and long term goals, and planning and executing a social-media driven crowdfunding campaign, SHK outperformed all expected targets, better positioning itself to continue with a solidified financial foundation to take on new projects and campaigns.

With a little help from our friends…anything is possible
In a region devastated by war, it is often children who suffer most. Not only are they denied access to basic necessities that impact their lives in the immediate present, but their futures are also in imminent danger.
With little to no available educational materials, harsh living conditions, lack of transportation, and scarce basic resources, young children living in the north Syrian region of Kobanê and the surrounding refugee camps were unable to attend the one open elementary school in the area. Stichting Help Kobanê aimed to solve as many of these issues as possible, while providing affected children and their families with hope for the future.
The Solution: Crowdfunding Transportation
Aviva carefully reviewed Stichting Help Kobanê's entire operation, from internal structure to long term strategies, goals, and plans. Together with SHK leadership, they mapped out exactly what Help Kobanê aimed to be and achieve, uncovering insights about the most effective ways of moving forward.
It became apparent that SHK needed to think outside the box to create strategies that fit the long term goals of the organization, as well as a new approach to raising funds and reaching out to the world. First, Aviva developed a new strategic plan. Then, through implementing organizational team structures and improving internal and external communications, she brought all the pieces together to form a cohesive structure that operated smoothly and efficiently. Finally, to kick things off, she helped SHK launch a fundraising campaign to introduce it's brand new look to the world.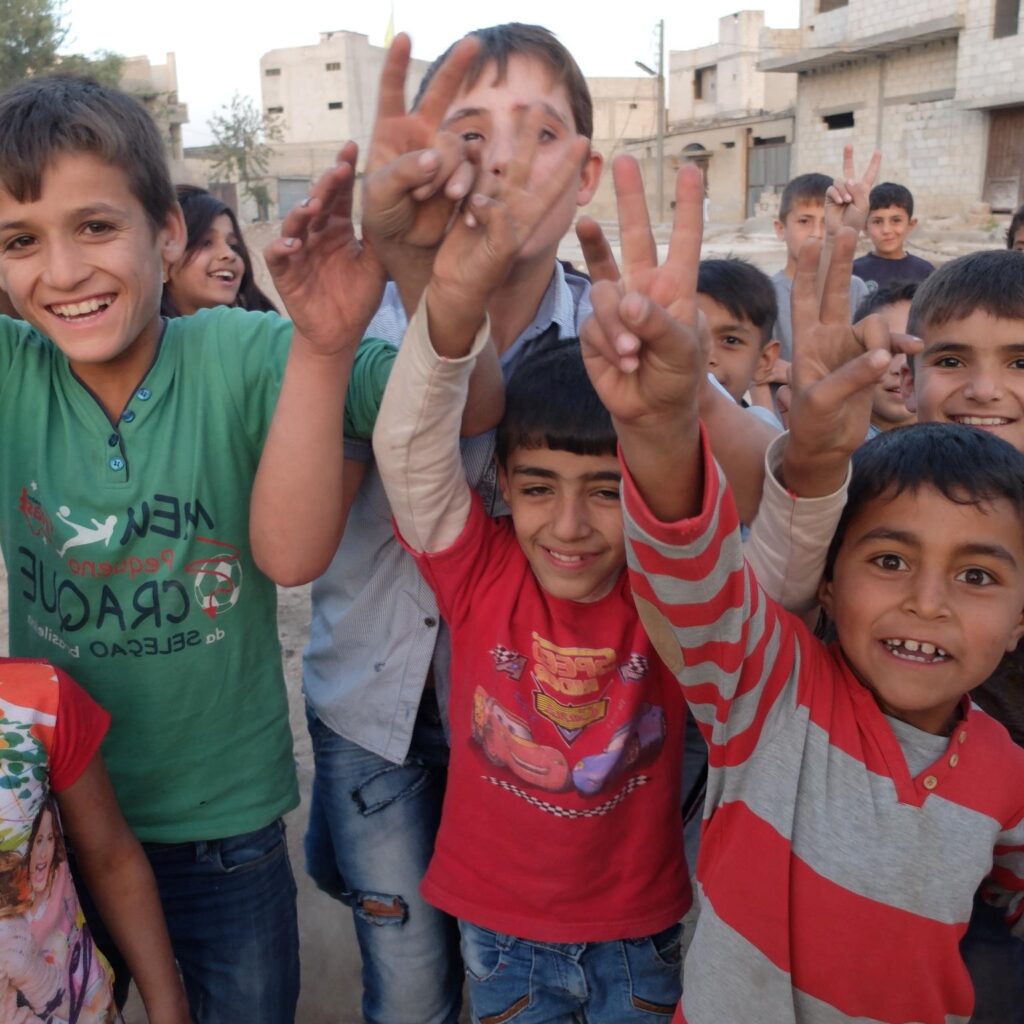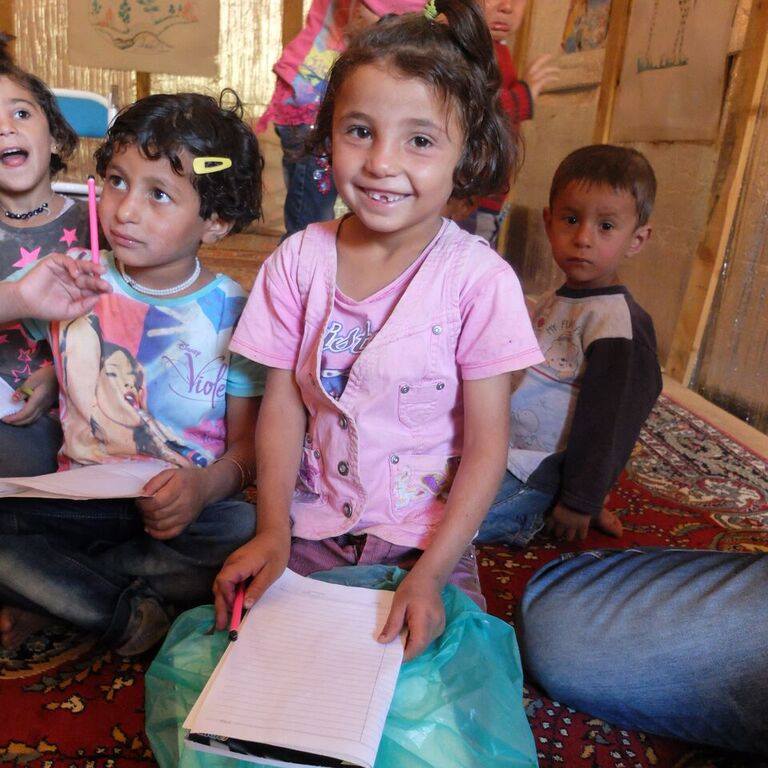 Amazing Achievements
The Results: Crowdfunding Goal Exceeded by 400%
By focusing efforts on smart branding, marketing, and outreach approaches, Help Kobanê successfully raised approximately 100,000€, four times more than the original goal set. Aviva helped plan, create, and implement a targeted crowdfunding campaign designed to connect with regular people all over the world, alongside collecting grants from small-scale organizations dedicated to supporting education worldwide.
Following this massive fundraising success, Stichting Help Kobanê was able to purchase, refurbish, and transport a school bus to the Syrian region of Kobanê, increasing the number of children in the region able to attend school by 350. On the bus, Help Kobanê also sent 500 backpacks full of school supplies and clothes, in addition to providing playground equipment, musical instruments, brand new water filter systems, and brand new cooling fans.
Aviva also ensured that the organization retained enough funding to reinvest in future projects, developed a sound internal structure to create a streamlined program and project development process, and created guidelines, policies, and strategic planning documents to help Stichting Help Kobanê grow from a start-up NGO to the next level of success.
Catalystas provided the following services to Stichting Help Kobane:
Risk Assessment and Mitigation Strategizing
Internal Structure and Guidelines Development
Vision Mapping
Implementation Planning
Fundraising Strategy, Development,

 Planning & Grantwriting

Crowdfunding  

Donor Follow-Up

Communication Guidance
Program Planning and Design

Project Proposal Development
Organizational Capacity Assessment