In 2021, Catalystas designed and developed an advanced online application, with an automated screening system and a dashboard to help sort and connect internship applicants with local and international businesses. This was done to help NGO SPARK screen candidates faster, eliminate interview challenges, gain more insights into job applicants in less time, boost collaboration with hiring stakeholders, and lower the level of effort required overall for effective and efficient program implementation.
When SPARK ran the pilot phase of the internship program, it required a lot of manpower to manually scan all applications and sort them into categories. That was due to the high number of interns applying to the pilot phase, the diverse backgrounds of applicants, and the manual labor that was put into both the screening and matching process for potential businesses, going over the interviewing process, arranging the contracts, initiating each internship separately, and finally gathering all the feedback for R&D. In reaching out to Catalystas, SPARK sought a way to minimize the manpower required, streamlining processes to make future iterations more efficient while maintaining impact.
Catalystas started this project by designing a multi-tiered and easy to navigate online application with a conditional logic questionnaire, demographic segregation, skills rubrics, and an integrated language mastery test to capture the full diversity of the applicants and their skillsets.
Then all applicants' data was fed into a bespoke automated dashboard via a live link to the dataset that syncs applicant data in real-time and sorts it automatically to facilitate prompt screening and insight.
This project helped provide SPARK with an overview of all complete applications at a glance, a more efficient screening process, and a faster matching process, all requiring a lower level of effort and less manpower.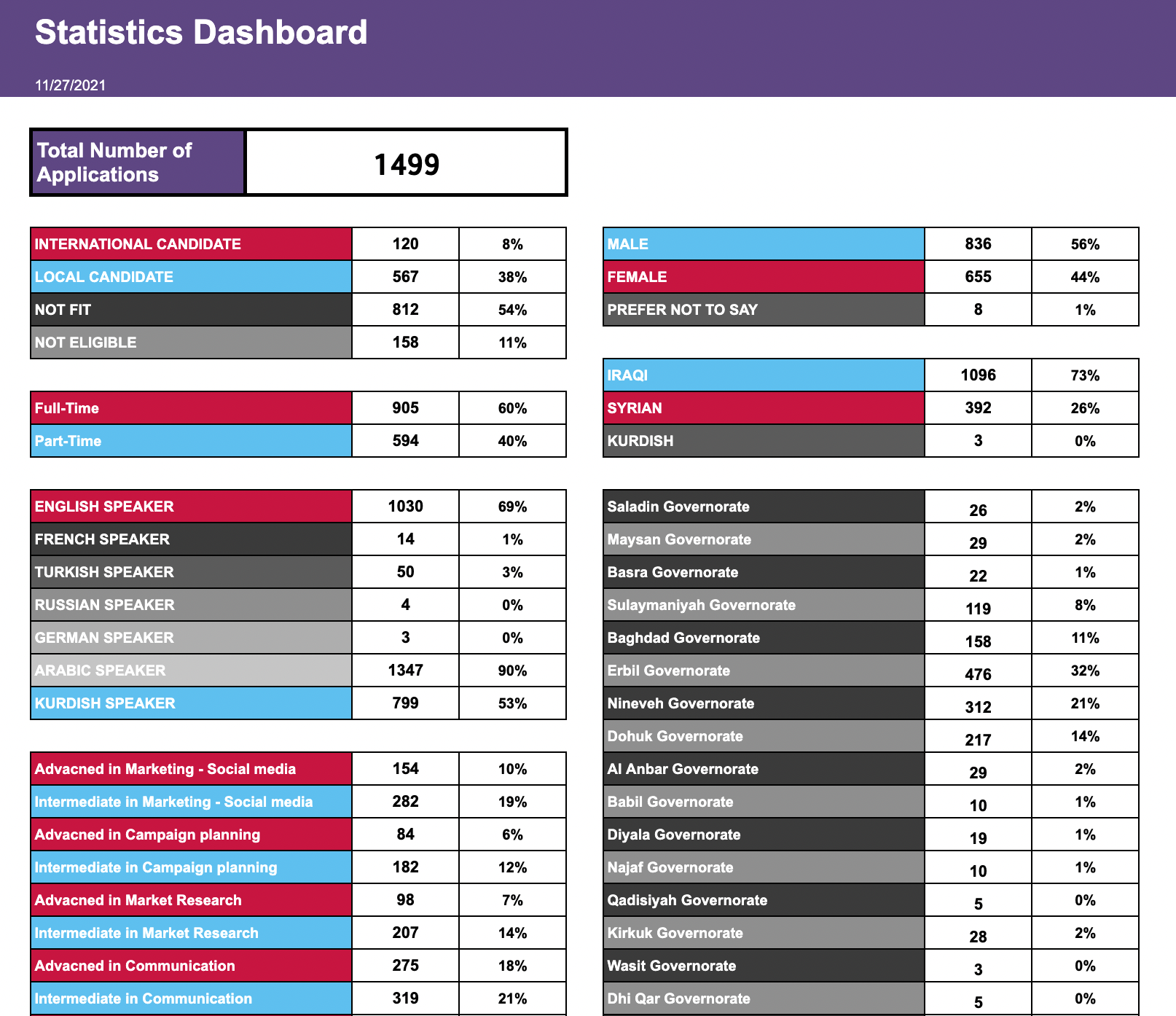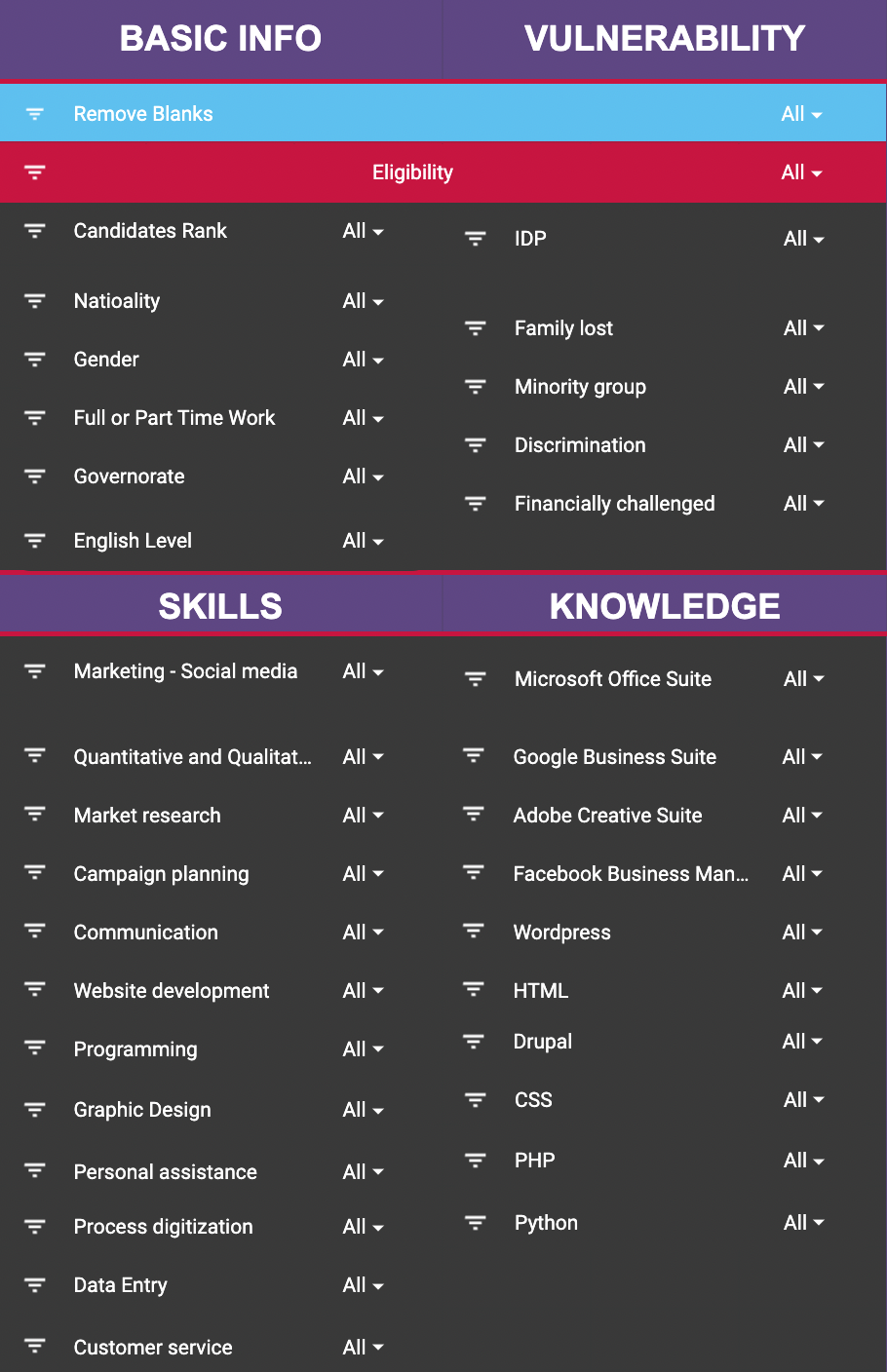 Creating automated systems helps NGOs ensure agility, effectiveness, and sustainability of their programming due to the freed-up LOE of key program staff and resources. In this project, the  SPARK team can now focus on supporting accepted interns in achieving success and flourishing along with their matched businesses – rather than being stuck screening through thousands of applications just to match up candidates with companies. With a few clicks to select criteria and skills wanted, the ultimate candidates can be identified, contacted, and connected to the prospective business. In setting up this streamlined digital system, SPARK's team members are now able to spend their precious time working on the human-side of these digital internships – relationship management with both interns and businesses – enabling the program, once a small pilot project, to become a major part of SPARK's core programmatic strategies.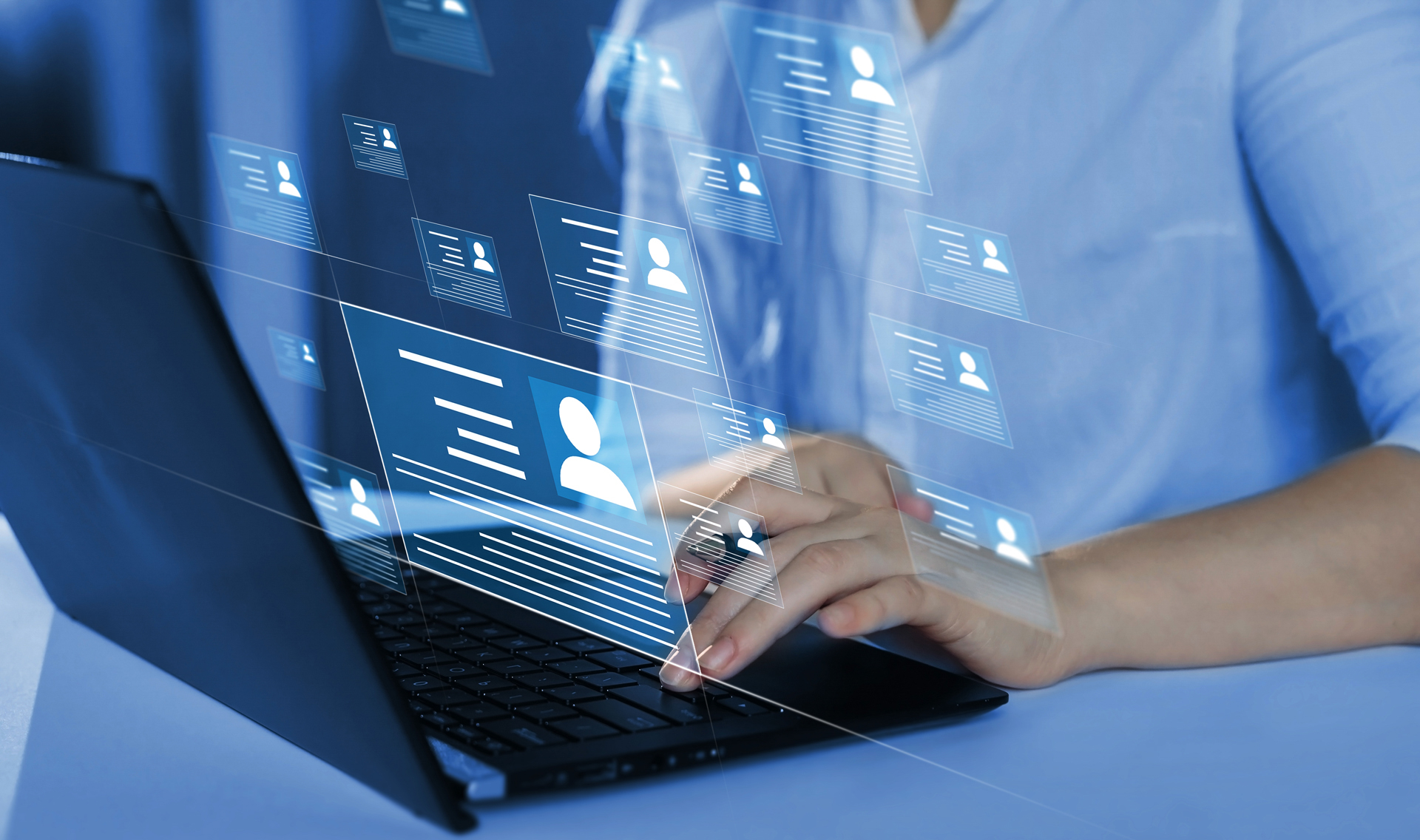 Let's Talk.
If you are interested in hearing how the Catalystas team can support your company or organization to become more agile and adaptive in responses to disruptions in programming feel free to contact us at

[email protected]
Catalystas provided the following the services for SPARK:
Aspire
Pilot & Strategy Planning
Do
Management Consulting
(Interim) Project implementation
Expansion Strategy Advising
Digitization Consulting
Online Training