Client: Dutch Ministry of Foreign Affairs and the Netherlands Enterprise Agency (RVO)
Catalystas: Aviva Stein and Beatrice Maneshi 
Date: November 2019 – January 2020 
In late 2019, Catalystas was commissioned by the Netherlands Enterprise Agency (RVO) and the Dutch Ministry of Foreign Affairs to carry out a scoping study examining the entrepreneurial ecosystem in Chad. The focus of the study centered on identifying opportunities to support women and youth in gaining economic independence and realizing their entrepreneurial potential and goals. While the entire ecosystem was examined, a particular emphasis was placed on the agricultural sector. Over the course of three months, we conducted in-depth desk research and a field mission to Chad's capital, N'Djamena, and secondary city Moundou, resulting in  a final report complete with insights into the Chadian economic ecosystem and culture and a mapping of all relevant economic stakeholders and major players. During our visits in-country, Catalystas and our local partners met with and mapped over 100 stakeholders ranging from local incubators and start-ups to international organizations, finance mechanisms, NGOs, and government officials. We also mapped and evaluated over 20 existing initiatives working on economic development and entrepreneurship in Chad, identified the most efficient and impactful opportunities for investment, and designed five recommendations for Dutch government actors on how best to support Chadian women and youth in realizing their full entrepreneurial potential and contribute to the ongoing development of a regional strategy for Dutch investment and support.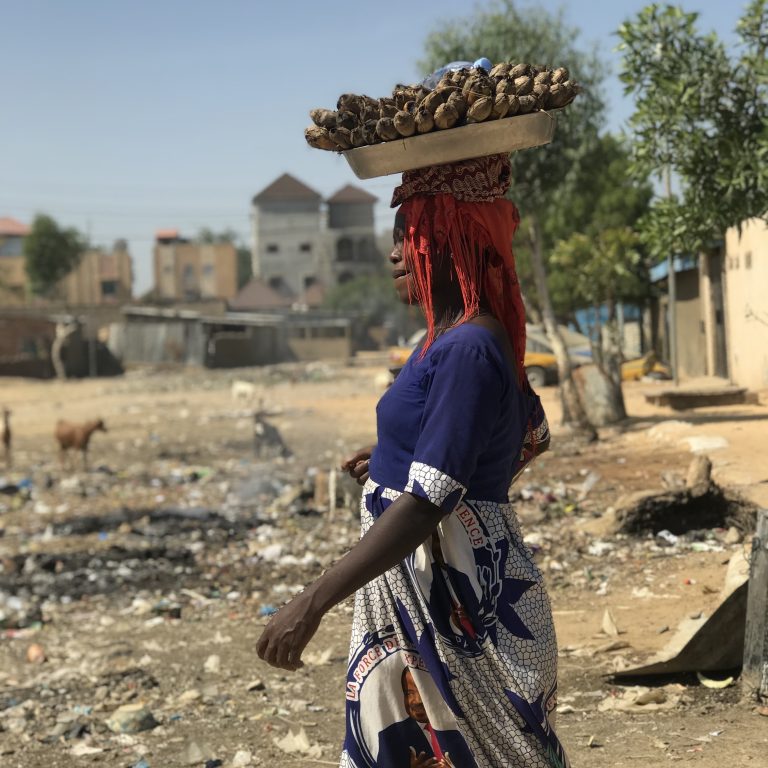 Chad is a complex country filled with a rich diversity of ethnic and religious groups, creating an intricately woven social system that relies on personal networks and connections, family ties, and linguistic backgrounds to form a multilayered fabric of differentiated communities and social strata. The landlocked nation has welcomed refugees fleeing neighboring violence in Sudan, Central African Republic (CAR), Niger, Libya, and Mali. Over 400,000 displaced persons from Sudan and CAR have settled in the Lake Chad Basin, overwhelming the resources of the Chadian government. However, these populations remain welcome and are not expected to return to their home countries in the immediate future, if ever. Alongside these new residents, Chad's population continues to grow, with over 60% of Chadians under the age of 25. 
Plagued by conflict and instability over the last five decades, the Chadian government has kept a consistent stronghold over economic activity and the labor market and has only recently begun to open up the country to the development of a strong private sector and entrepreneurial environment. The current economy is extremely difficult to operate in, especially for youth and female entrepreneurs who wish to enter the formal business world. The World Bank's Doing Business Report of 2019 ranks Chad at 181/190, and 80% of the economy remains in the informal sector. Unemployment stands at 5.9% overall and 10.1% for youth, despite efforts by the government to rebound following the major crash in oil and gas prices – Chad's largest export commodity – in the 2014 global economic crash. Infrastructure is also severely limited throughout the country, as is consistent electricity, with 26% of urban and just 2% of rural inhabitants able to access grid-based electricity. This greatly impacts the ability of would-be entrepreneurs and existing businesses to grow – especially in the agricultural sector – as transportation, processing, large-scale facilities, effective refrigeration, and electric equipment and machinery are all extremely difficult to obtain and keep running. 
In addition to the challenges surrounding a freshly opened economy, insufficient infrastructure, and a long history of instability, Chadians also face major barriers when it comes to accessing finance – a huge hurdle in overcoming the high rates of bribery and corruption as well as exorbitant business registration fees and taxes – and education in the areas of entrepreneurship, business management, or development. Local higher educational institutions do offer training in many areas of study on topics needed to build successful businesses, such as finance and accounting, engineering, or IT and computer skills. However, many young men and women with an entrepreneurial idea based on their field of study find that when they move forward to create a business out of that idea, while they may have the technical skills, they have no idea how to develop a business plan or implement proper management practices, marketing strategies, or development goals. Incubator and accelerator programs have tried to fill that gap, but with limited success thus far. 
Gender equality is also still a major issue in Chad, with traditional gender roles still holding much influence, and barriers to access compounded by a number of challenges that disproportionately affect women, especially when it comes to economic stability and capacity for development. Lack of access to education, quality healthcare, and information and opportunity to participate in formal economic activities, alongside traditional patriarchal customary laws that favor men over women in inheritance, ownership, and finances all contribute to preventing women from turning their income generating activities and skills into formal entrepreneurial businesses. Additionally, the triple burden of unpaid care work that heavily impacts women, combined with high tax rates and registration fees, often dissuade women who would otherwise follow their entrepreneurial dreams – the risks are simply too high. 
There is also a divide in Chadian culture when it comes to religion, with the population largely split between Christian and Muslim communities. Due to the current majority Muslim administration, Christians have been largely excluded from government leadership roles, and have therefore become local community leaders instead, in particular among youth-based civil society. This is reflected in active entrepreneurial circles, where the accompanying language divide between Arabic and French also impacts which incubators, accelerators, co-working spaces, NGO and IO programs, and even opportunities with multinationals are accessible. However, there is much work being done to bridge these divides, and there are prominent men and women of both Christian and Muslim backgrounds active in Chad.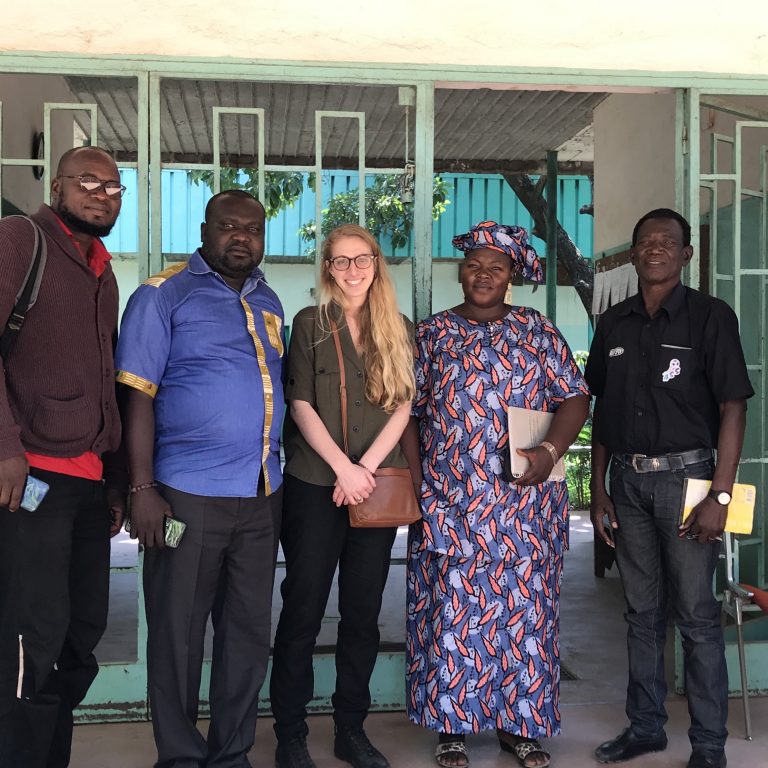 Agriculture comprises 52% of Chad's GDP and employs 80% of the labor force, with the majority of products intended for internal use. Cotton is a major cash crop, followed by livestock as the third largest sector. Technical skills in sectors such as agriculture are still underdeveloped, though there is room for growth in a variety of well suited crops, such as mangos, sesame, karite, arachide, guava, millet, and sweet potatoes alongside pisciculture and livestock. However, entrepreneurs face a wide variety of challenges when it comes to starting and growing their businesses due to a need for development in human resources and business skills, barriers in accessing finance mechanisms, and roadblocks in the form of corruption and bribery practices. 
Due to the underdeveloped nature of the Chadian private sector, there are no real entrepreneurial role models in the Chadian context. While some have achieved early stage success, true entrepreneurship in Chad is still in its infancy, and present mainly in the capital, N'Djamena. This has resulted in a lack of local models of long term, sustainable growth and development. The majority of external support has focused for the last decades on raising Chadians out of abject poverty on an individual level. There remains a heavy dependence on subsistence agriculture, self-employment, and basic income generation, with a focus on survival rather than growth and business development. That said, during our study it became clear that Chadian youth are ready to transition out of this survival mindset and into one of growth and entrepreneurial transformation – if only given the opportunity. 
In the time since our study was conducted, Covid-19 has also taken a toll on economic growth and business development opportunities throughout the country. The recent return to unrest is also impacting the country. Political activists took to the streets to protest the April 2021 reelection of President Idriss Déby, who has been in office since 1990, for a sixth term. Protestors have been met with a harsh response by police, including the use of tear gas to disperse crowds, and many arrests. 
On 20 April 2021, just after the elections, President Déby was killed after joining the Chadian military in clashes with rebels in the north of the country. His death leaves a vacuum in the country and the region. Governance responsibilities have been designated to a Military Council led by his son, Mahamat Idriss Déby Itno, for the next 18 months, to be followed by free elections. However, concerns remain over whether a smooth transition will take place, and unrest and protests for a democratic transition continue.
The purpose of our study was to provide the Dutch Ministry of Foreign Affairs and the Netherlands Enterprise Agency with a snapshot into the current ecosystem of entrepreneurship for youth and women and detailed insights into the opportunities and challenges in Chad. Our main focus was on the agriculture sector, with the aim of ensuring more food security, gender parity, and opportunities to upscale support in line with the UN Sustainable Development Goals (SDGs) and the Dutch foreign policy agenda. We conducted our research through a gender-sensitive lens, looking to support the Dutch government in their efforts towards empowering young Chadians, and in particular young women. Our field mission consisted of visits to two locations, the capital: N'Djamena; and second largest city and economic capital: Moundou.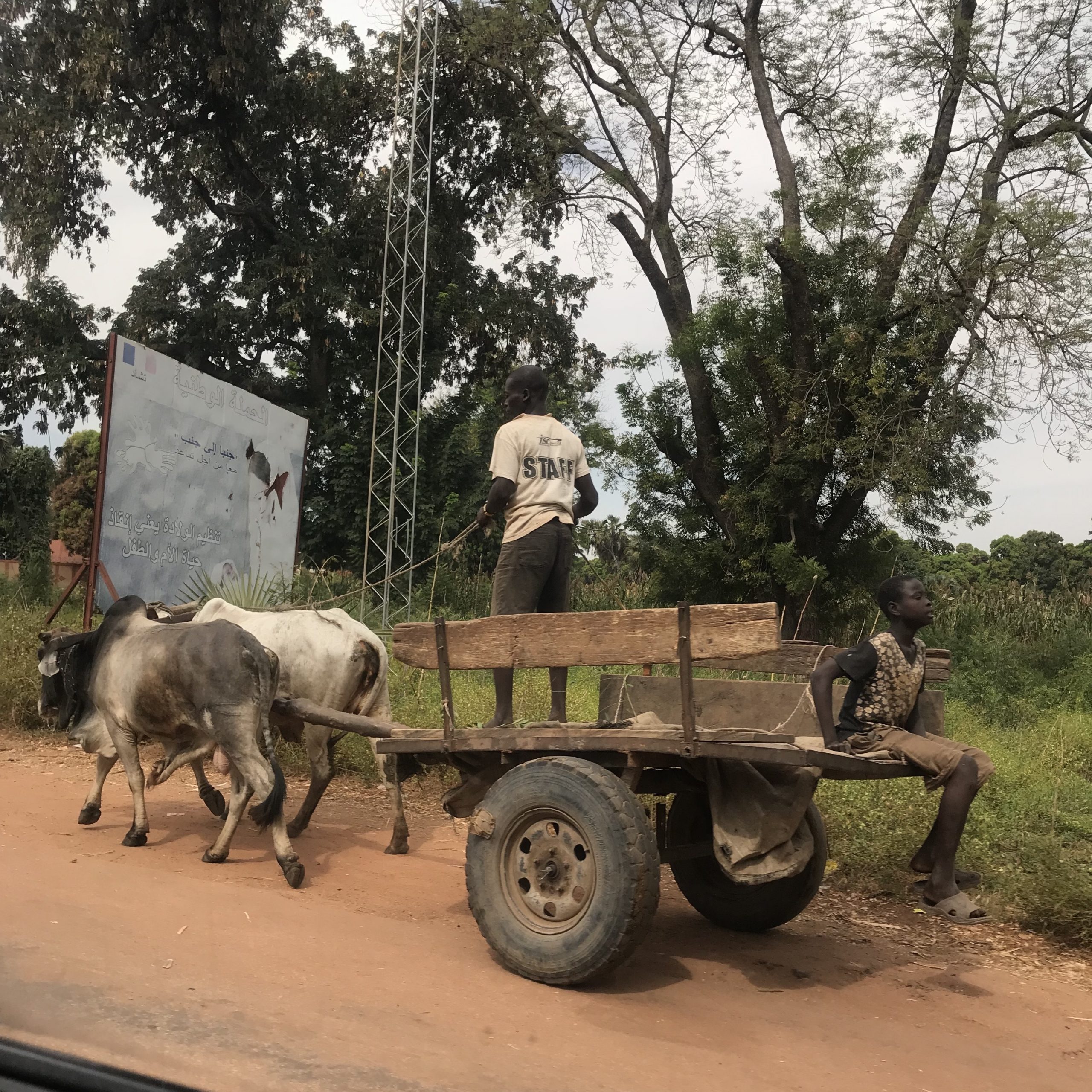 In a participatory approach, we first finalized the focus of our research, creating a framework to examine the Chadian ecosystem. We then began the study by conducting a thorough desk review of information, providing us with an initial window into potential needs and opportunities, and allowing us to narrow our scope and design clear and effective guiding questions and materials for in-field interviews and focus group discussions. At the same time, we began our partnership with our local consultant counterparts, who helped us in verifying data and information, gaining access to and arranging meetings with locally based stakeholders, and providing local insights and expertise. We also kept in close contact with the Netherlands Embassy Office in Chad, where representatives helped us connect with local stakeholders. 
Once our desk research concluded, we prepared for the field mission. The in-field component was undertaken by Catalystas Co-Founder Aviva together with our local partners Alpha Bahdjé and Salim Noudjiekete, while Co-Founder Beatrice acted as our HQ Coordinator. As our study unfolded, we began to see a number of trends across the Chadian ecosystem. There was clear potential for growth and development in the agricultural sector, with the vast majority of crops being grown for internal markets and much high quality produce going to waste due to poor infrastructure and lack of access to refrigeration, transportation, and processing facilities. Contrary to popular belief, Chad hosts a wealth of fertile land, with the lower third of the country rich in farm-friendly soils and access to irrigation. Moundou, the economic capital of the country, is situated in this region, boasting lush green forests, flourishing farmlands, and abundant produce. However, the city itself is severely underdeveloped, with almost no paved roads, extremely limited access to electricity, and rudimentary infrastructure and equipment for the farming sector. N'Djamena, the political capital, sits about 450 km from Moundou in the middle of the country, where the more arid climate presents a break between the lush southern third and the northern desert. While also a city in need of infrastructural development, the entrepreneurial ecosystem in N'Djamena was far more advanced than that of  Moundou, with a number of incubators, start-ups, and community co-working spaces focused on agriculture, technology, health and beauty, and a number of other industries.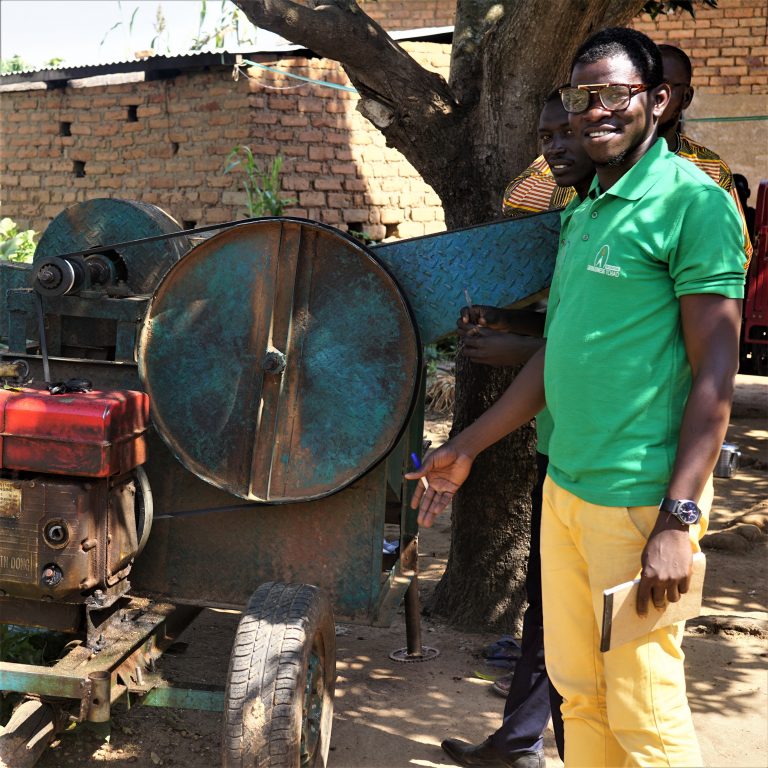 In both cities, it was clear that among Chadian youth – both men and women – there is a clear desire for growth in terms of skills, knowledge, and business development. With the entrepreneurial ecosystem still in a very young phase, the start-up community is eager for opportunities to learn and grow. However, as we met with various stakeholders, it also became clear that a distinction is needed between true entrepreneurship and the support systems that serve real business development, and self-employment. In particular in the agricultural sector, many beneficiaries of local incubator and accelerator programs focused on improving their subsistence farming skills, remaining at the individual or immediate family level rather than looking to grow and transform into larger operations with additional employees. This was reflected in the trainings offered by many of the local incubators and accelerator programs as well, where the survival mindset has resulted in training and programming trapped in a cycle of immediacy and resilience rather than breaking into long term sustainable economic development. 
However, we also found a number of programs and projects making great progress in transforming the Chadian economy, bit by bit. One of the only programs we met that had a specified differentiation between self-employment and entrepreneurship, the JobBoosters program implemented by Dutch organization Woord en Daad  focuses on connecting youth candidates with high quality and relevant skill sets to jobs that meet labor market needs and expectations, supports youth in setting up formal entrepreneurial initiatives, and advocates for an enabling environment for youth economic development. While JobBoosters in Chad was a new initiative, just finishing it's first year, we also met more established programs such as one led by GiZ working to improve the quality and accessibility of seeds for local agriculture, and one run by a consortium of Caritas Swiss, Swiss Aid, and the Swiss Development Corporation working a long term program focused on the improvement of women's coordination and production in the sectors of karite (shea nut) and arachide (ground nuts).
Our study also revealed a strong foundation of incubators and accelerators, including – but not limited to! – including Generation ABCD, a training-focused incubator working with small cohorts on business idea development and formalization; WenakLabs, an IT-focused co-working space and lab oriented around developing solutions for community based problems; and YALI, an initiative supported by the US embassy focusing on supporting, training, and incubating young entrepreneurs, as well as connecting them to a greater regional network and providing training opportunities locally, web-based, and abroad.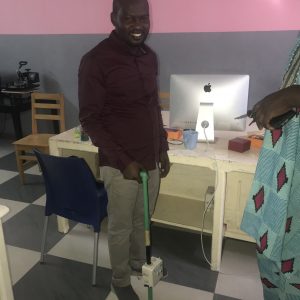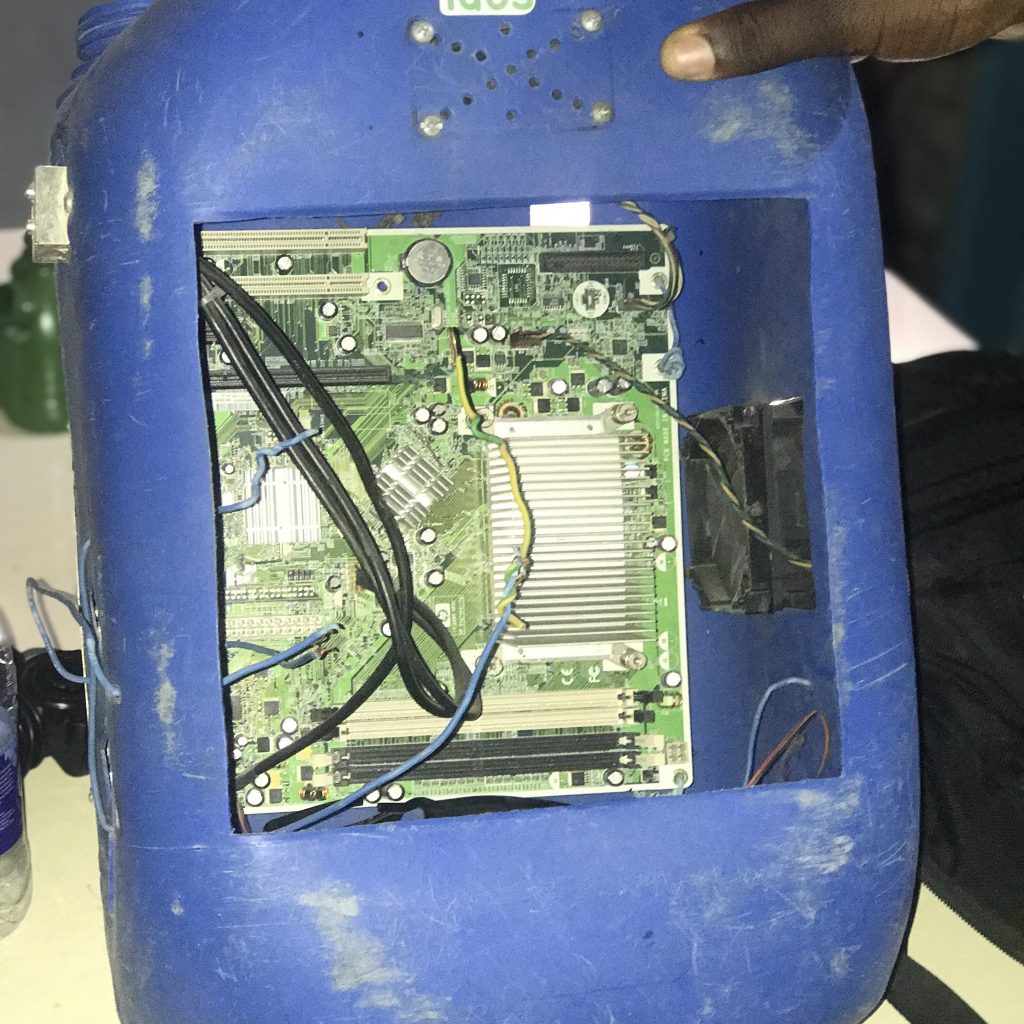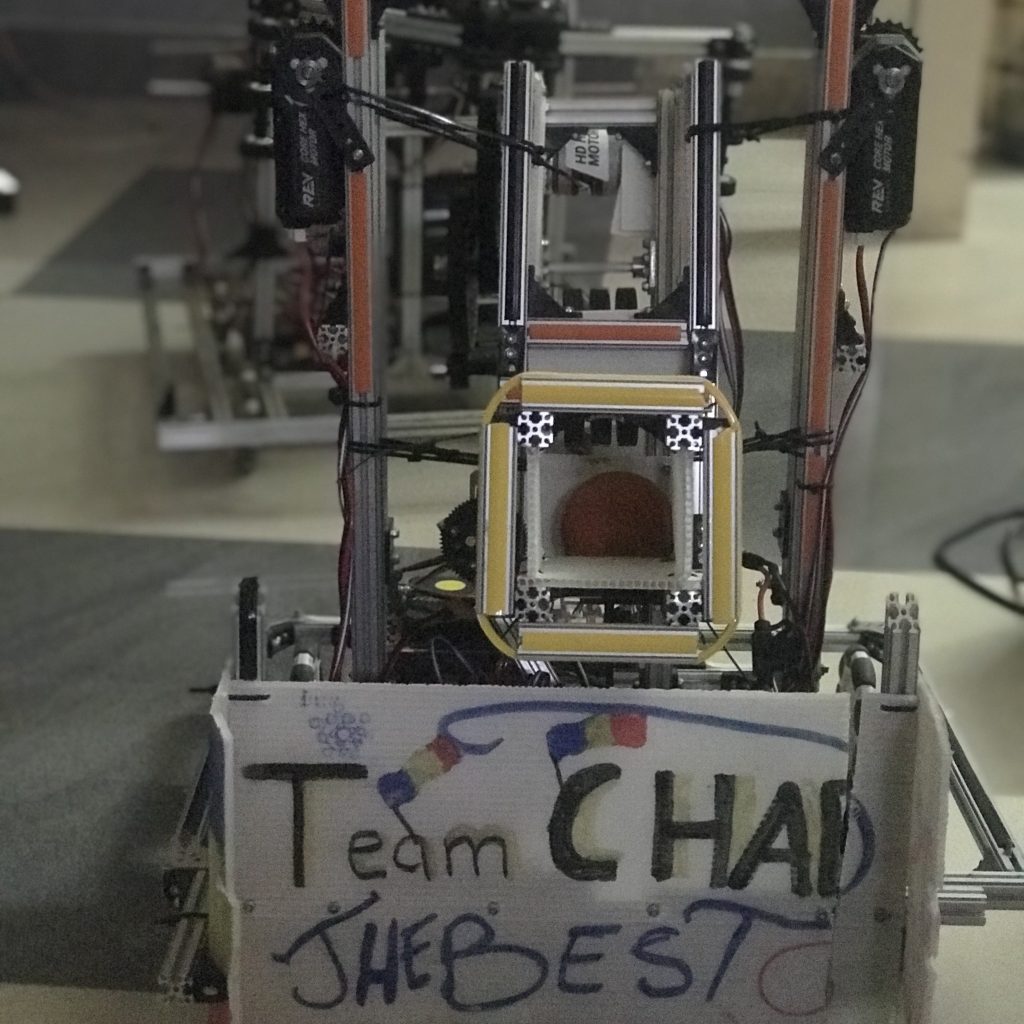 Individual entrepreneurs were also present; while the majority were still in the early stages of development and growth, there were notable achievements. Two such standouts were [email protected] Service Moundou, a sustainable circular farm started by Moudou local Mr. Ronduba Mbairamadji and his wife; and Smart Village and Green Innovation, two initiatives founded and run by N'Djamena local Safia Youssouf, aimed at training young girls and boys to code alongside implementing solar energy on farms and developing cold chain infrastructure for more effective storage and transportation of foodstuffs.
Unfortunately, not every stakeholder we contacted was eager to deal with yet another international actor. Some long standing local associations working on economic independence, in particular for women, were experiencing NGO fatigue, and expressed concerns that old habits of top-down implementation and poor communication would be repeated. This was a meaningful reminder of the need for participatory, needs-based, and future oriented initiatives; sustainable programming is only possible with the buy-in of beneficiaries and target groups. 
Throughout our two-week long field mission, and in the analysis period after, we gathered our data to analyze and interpret the trends we identified, the challenges and barriers faced by different parts of the community, the major gaps and needs expressed by stakeholders at all levels, and the opportunities most relevant to Dutch partnership aims and abilities. We emphasized the potential of already burgeoning initiatives, with clear, actionable recommendations aimed at working with local stakeholders and building on the existing entrepreneurial foundation without reinventing the wheel and duplicating efforts already made by others. Culminating in a 55 page report on the Chadian economic ecosystem, we presented our findings to the Dutch government in January 2020. While the onset of the Covid-19 pandemic shortly thereafter has hindered international cooperation efforts, our findings remain as a basis to continue the development of Dutch strategy in Chad and the greater region. 
With so many areas for growth and development, the Chadian entrepreneurial ecosystem is thirsty for investment and opportunity. It is clear that despite the country's long history of instability and conflict, Chadian youth are ready to turn the page. There is a clear entrepreneurial spirit and obvious ambition to grow among young men and women; despite the myriad of cultural, financial, socioeconomic, and educational challenges facing them. We look forward to seeing how the Dutch government decides to shape its involvement and moves forward towards the next steps in empowering Chadian women and youth to reach their full potential and help the Chadian economy grow into a strong and sustainable regional powerhouse and partner.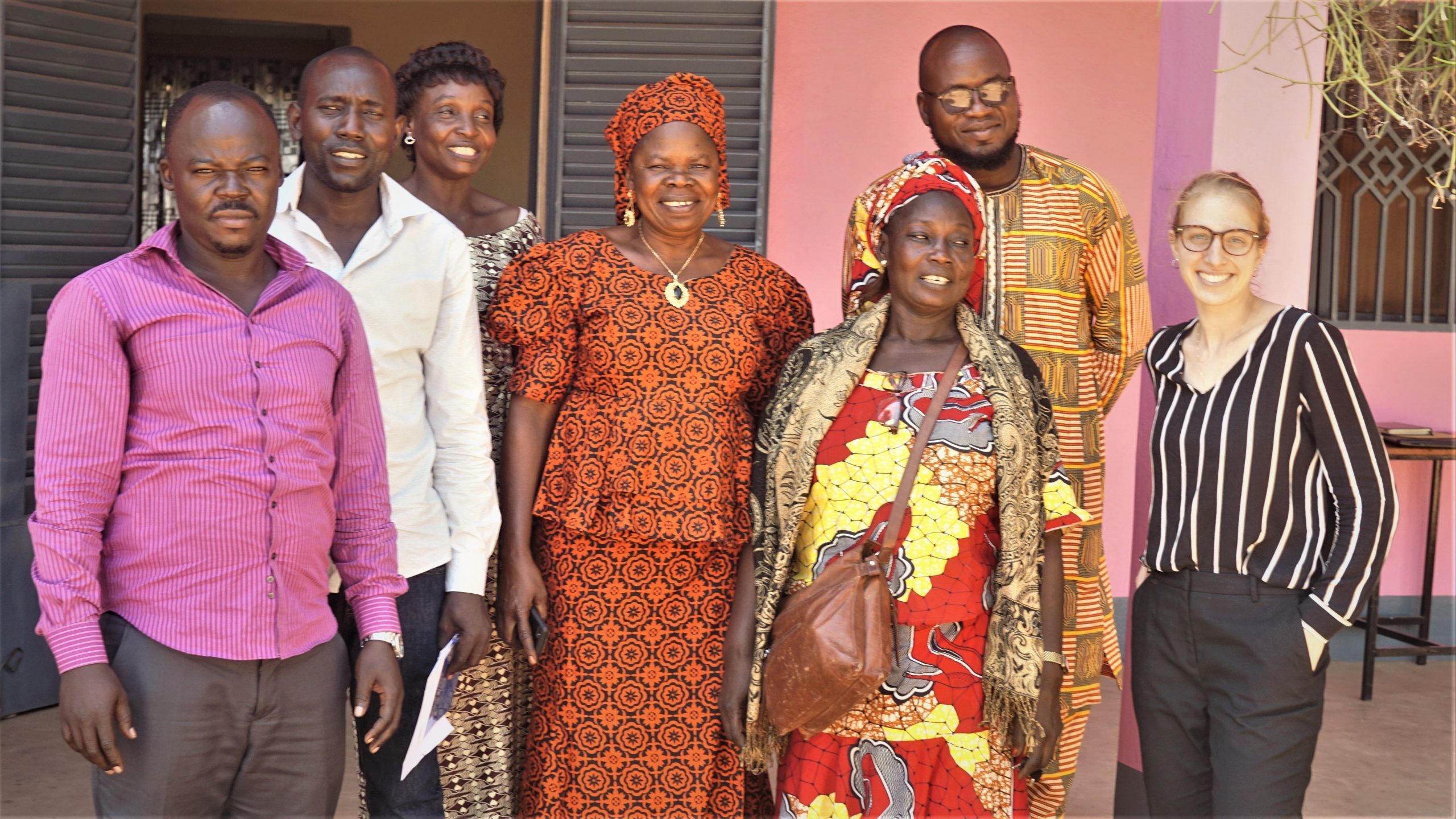 Do you need a similar study? Have questions? Let's Talk!
Let us help you take your organization to the next level. You provide the material. We provide the spark.
Email: [email protected].com 
Catalystas provided the following services to RVO/Dutch Ministry of Foreign Affairs:
Aspire 
Research and Scoping Study
Strategy Partnership Development 
Market Analysis
Risk Analysis
Do
Expansion Strategy Advising